US Coast Guard Auxiliary Shopping

Shop Auxiliary - Your one stop source for online shopping for all uniforms, manuals and all things for the U. S. Coast Guard Auxiliary!
Field Supply - A great place to purchase Forced Entry 8 inch Tactical Boot with side zipper at a great price. These boots are just as good as the Super Boot at about half the cost. Full grain leather vamp, action leather upper, pigskin leather collar, and many other features make this worth a look.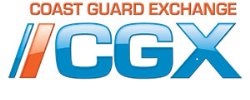 US Coast Guard Exchange - The US Coast Guard Exchange services the needs of the men and women who carry out the varied functions of the United States Coast Guard by supplying high-quality uniform items quickly and efficiently with an overall commitment toward customer service.

Lighthouse Uniform Company - For over 50 years, the Lighthouse Uniform Company has been a mom and pop style uniform store. While their scope has gone national, they still have their own brand, the Lighthouse Signature Line.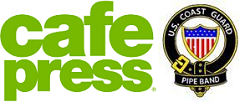 Cafe Press - Show your support for the U. S. Coast Guard Pipe Band with their custom logo merchandise!