Flotilla 4-4 at Work
It looks like another busy year for Flotilla 4-4. Below are photos of some of our members "at work!"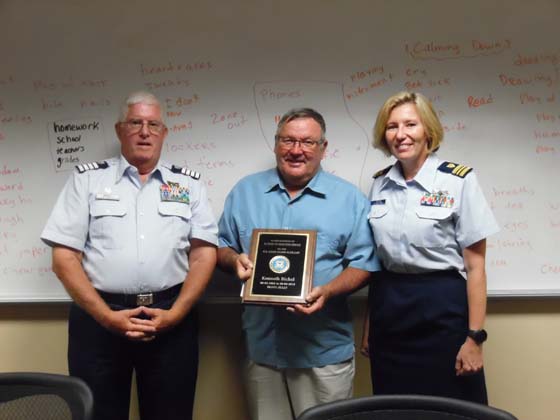 Auxiliarist Kenneth Bickel receives his 55th Anniversary Award from DCAPT Don Merrill and DIRAUX LCDR Victoria Taylor. Congratulations Ken!

Staff Officers of Flotilla 44 swearing in at their 2018 Change of Watch.

Flotilla Commander S. Graham demonstrating knots to the Girl Scouts.

L. Skvarla instructing the Girl Scouts on the proper wearing of life jackets.